In 2012, the first boar stud of "Shiji Genetics" opened up in Hechi, Guangxi province, where artificial insemination for pigs was first introduced in China. Starting from this single spark, Shiji expands its business across the nation like a prairie fire.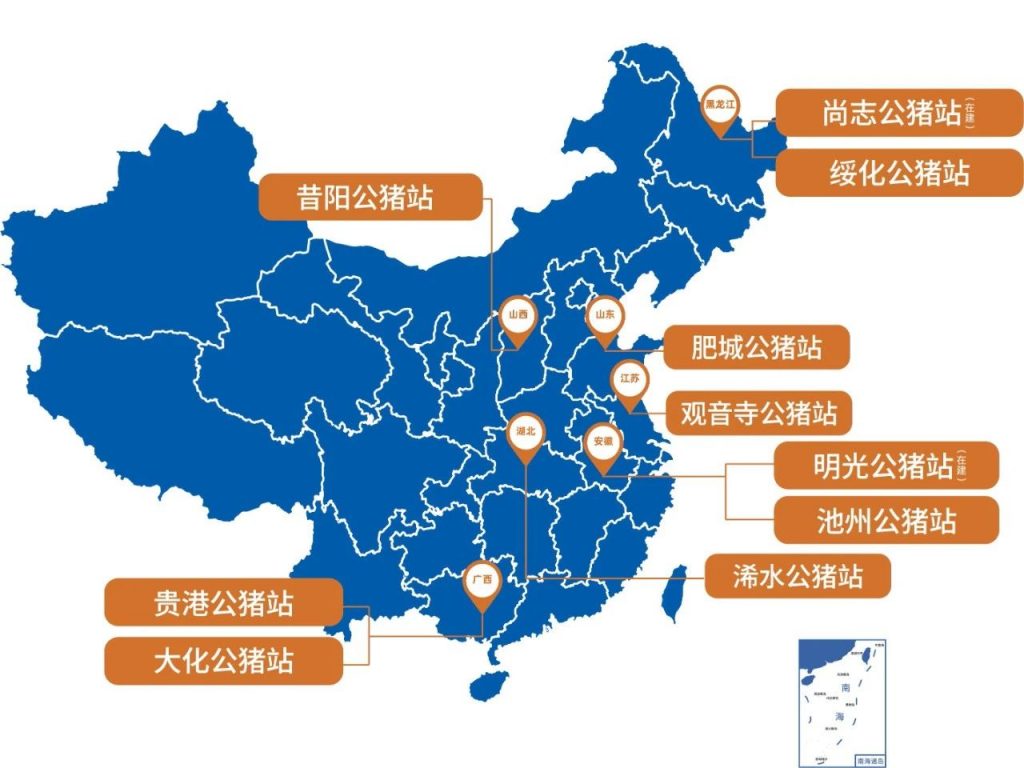 As of this writing, Shiji operates ten boar studs (two under construction) nationwide with a total designed inventory of 6,000 boars, gaining it the leading position in terms of capacity within the sector. The company sets its medium to long-term goal to expand the herd size to 20,000 head, aiming to serve the production of 200 million hogs in China through genetic transfer and diffusion with its high-quality female pigs.
Shiji boar stud started to supply semen commercially in 2019. Before that, the boar stud, as part of the Tech-bank Food's swine sector, aided the company in transforming from a feed supplier to an agr-food integrator. It only took Tech-bank a few years to become the 6th hog producer in China (2019).
Shiji's confidence in high-quality genetics largely comes from its superior origin-Hechi boar stud. The boar stud belonged to Agfeed, a Nasdaq-listed company in the US, which was later bought by Tech-bank. Tech-bank also made a strategic investment in Choice Genetics (CG), a global swine genetics company powered by Groupe Grimaud, the second largest multi-species animal genetics company in the world, engaging in the global collaborative genetic program from the very beginning. The company also owns TB-EB5, a genetic line of boar that is designed to improve pork quality.
Shiji had semen sales of 4 million doses last year. This year, its monthly semen sales are still growing, maintaining a 20% month-on-month growth rate since June. "This partly confirms that we are currently at a new upward cycle for China's pork industry," Xu Beibei, General Manager of the Shiji semen production line, told AgriPost.CN.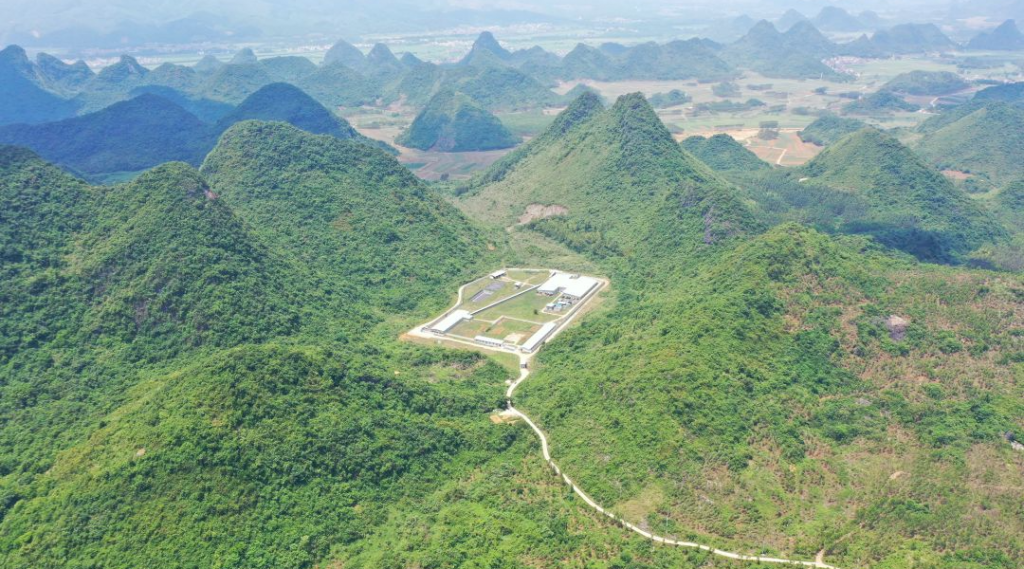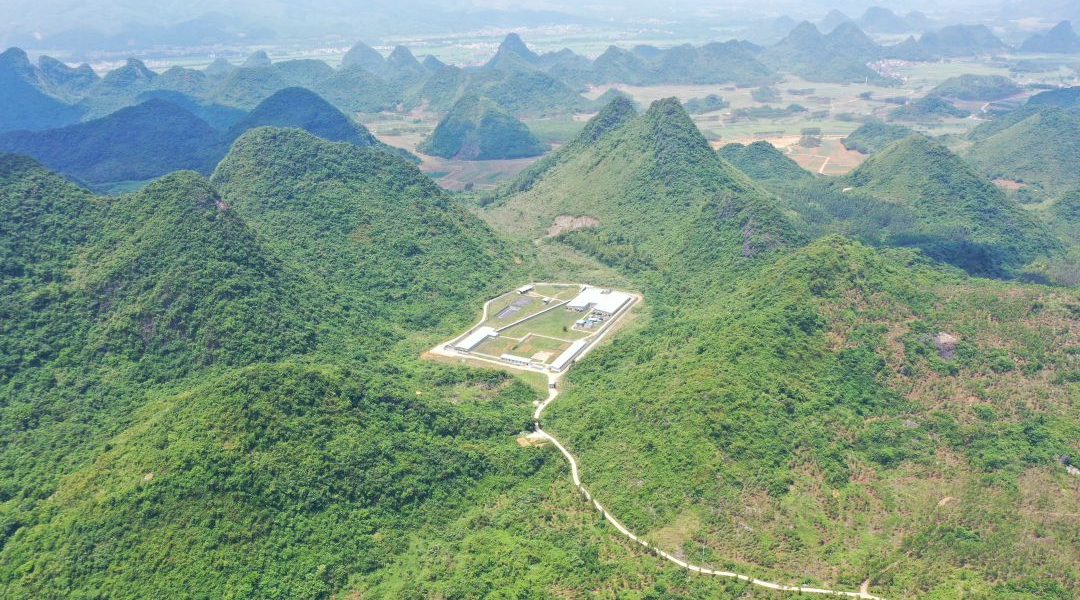 Shiji Guigang Boar Stud
Swine Semen Production
Shiji offers two types of fresh semen of different semen volumes and sperm count: 80 ml/2.5 billion sperm count and 6 ml/ 1.8 billion. Each type of breeding dose is further classified into three tiers based on the boar testing results: purebred (genetic level), multiplier, and commercial level. The boar stud only accepts the top 30% performing boars.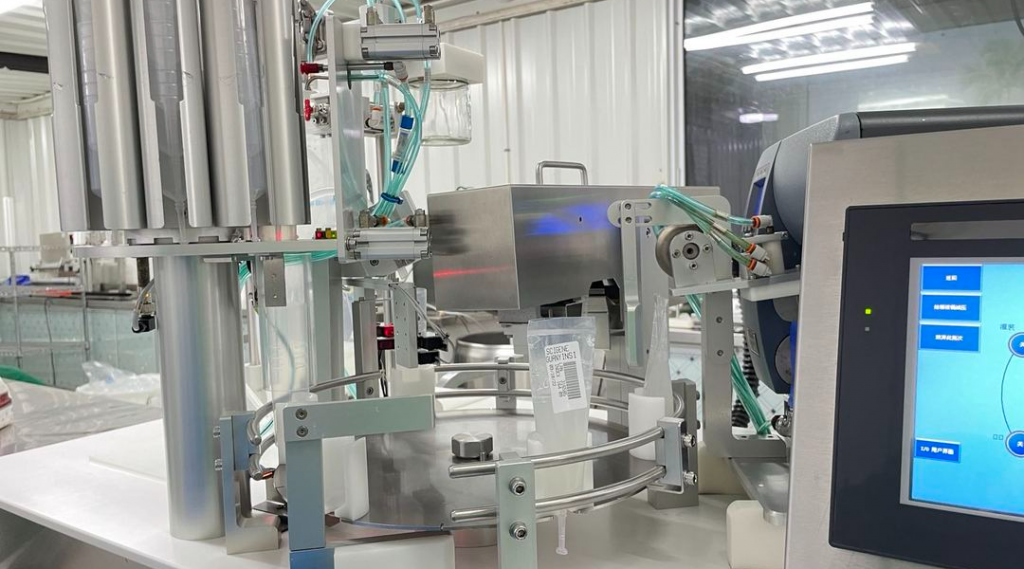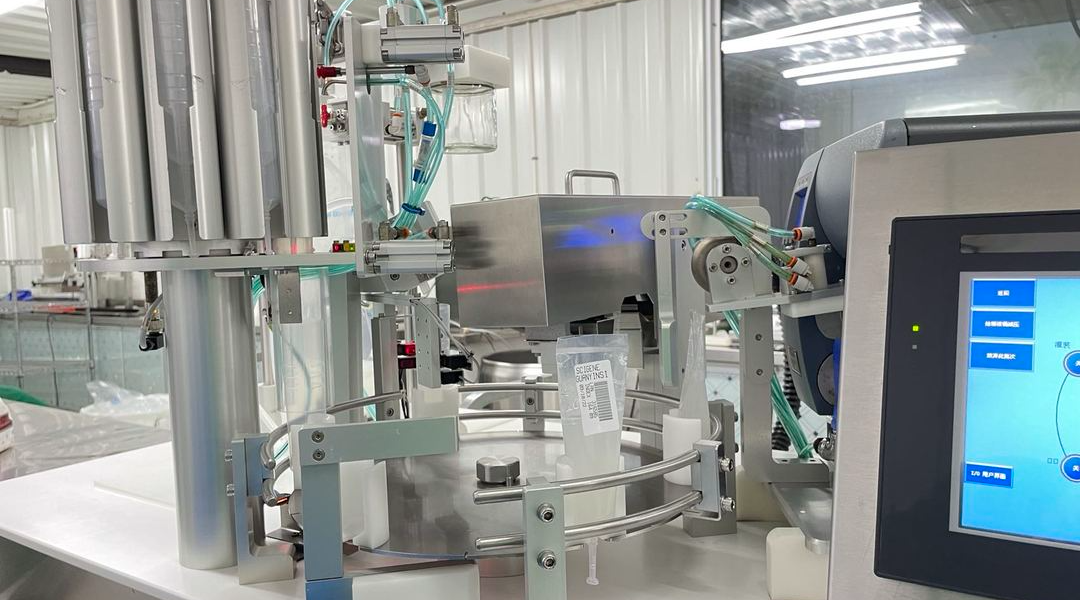 Shiji's Swine Semen packaging equipment
Xu Beibei added that multiple criteria maintained by Shiji for swine semen production exceed the industry standard by 10 percent, such as linear sperm motility: Shiji (≥ 60) versus industry standard (≥ 70%).
"All our boar studs are equipped with independent qPCR labs. Each batch of semen is tested for antigen before shipment to ensure the safety of products and customer farms. Also, we will send the product for testing to a third-party lab every month." He pointed out that the company has also built a central Q&A laboratory in Xuyi, Jiangsu Province, which can monitor over 30 key parameters of semen production, such as packaging, transportation, viruses, bacteria, etc.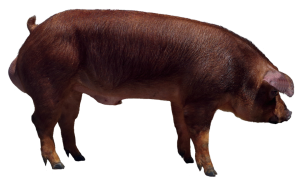 Shiji's EB5 boars
Logistics Capacity
The average inventory of Shiji's boar studs is around 600 heads, while larger ones can hold up to 1200 heads, and smaller ones with just over 200 heads.
Challenged by the short shelf life of fresh semen (7-10 days with long-term semen extender) and short window for optimal breeding (1-2 days within the duration of sow estrus), the distribution of fresh semen demands high-standard cold-chain logistics to guarantee safe and reliable supply. According to Xu Beibei, Shiji has picked SF Express as its first choice of logistics service provider and registered all of its boar studs with the delivery company. Some customers might demand the semen to arrive at a specific time for cross-province delivery. In addition to SF airmail, the company also cooperates with China Railway Logistics to meet expectations.
Shiji also cooperates with the passenger transport hub to deliver semen to customers' counties and cities via buses for short and medium-range delivery. The company also has a dedicated cold-chain truck to serve the customers within a 100 km radius of the boar stud.