On August 31, Bluestar Adisseo Company held a groundbreaking ceremony for its new feed additive project, dubbed the "FOSIC Project," in the Nanjing National Agricultural High-tech Industrial Demonstration Zone. This marks Adisseo's inaugural venture into establishing a specialty product formulation factory in China.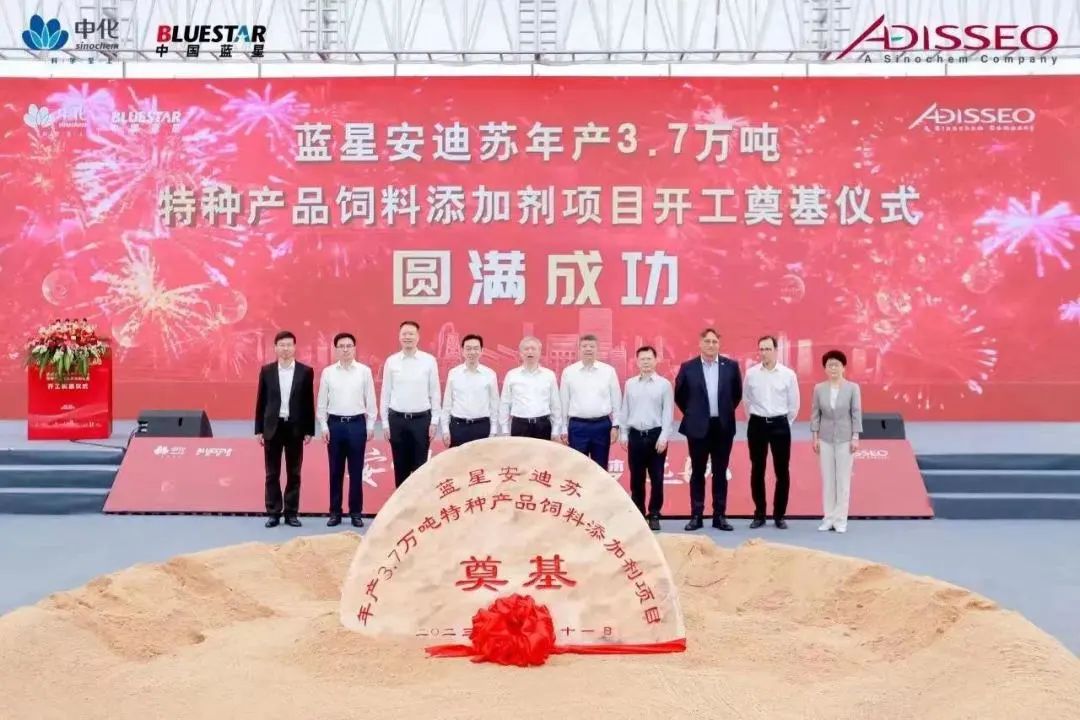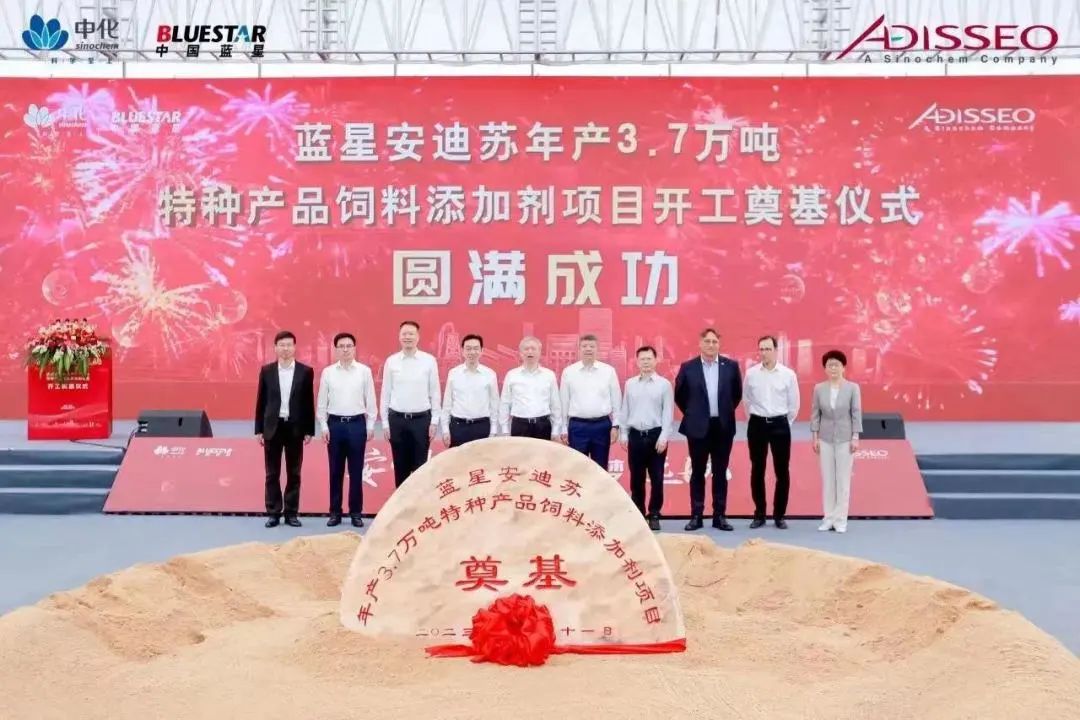 With a legacy spanning over 80 years and headquartered in France, Adisseo is recognized as a global frontrunner in the animal nutrition and health sector. Its prominence in the methionine market is evident, holding the second-largest share globally. Adisseo's affiliation with the China National Bluestar Group began in 2006, and by 2015, it had successfully listed on the Shanghai Stock Exchange. This achievement underscored its position as a pioneering case of a state-owned enterprise's overseas acquisition project making its mark on the domestic capital market, epitomizing a global enterprise capitalizing on China's growth opportunities.
Adisseo's product portfolio is bifurcated into functional and specialty categories. The former primarily encompasses methionine and vitamins, while the latter boasts a diverse range including ruminant-specific rumen-protected methionine, digestive performance enhancers (such as enzymes and emulsifiers) for monogastric animals, health-boosting products (like probiotics, medium-chain fatty acids, plant extracts, and organic selenium), palatability enhancers, mycotoxin management solutions, feed preservation products, aquaculture additives, and innovative alternative protein products.
In H1 2023, functional and specialty products respectively contributed RMB 4.16 billion and RMB 1.75 billion to Adisseo's revenue, with respective gross profit margins of 11% and 40%. The specialty products segment, in particular, showcased a robust double-digit growth trajectory.
"In recent years, Adisseo has been diligently executing its global 'dual-pillar' strategy. While reinforcing its leadership in the methionine domain, it's concurrently accelerating the growth of its specialty product segment. The FOSIC project is emblematic of Adisseo's commitment to this 'dual-pillar' approach and stands as a testament to the ongoing evolution of its 'China Integration Strategy'," remarked Hao Zhigang, Chairman and CEO of Adisseo.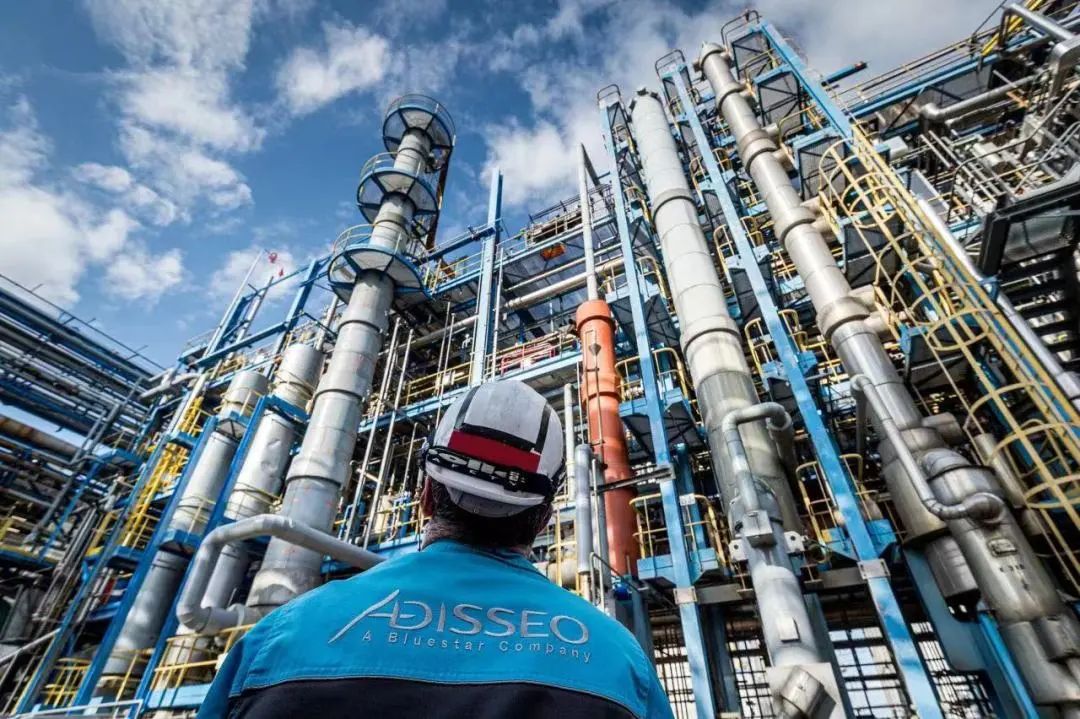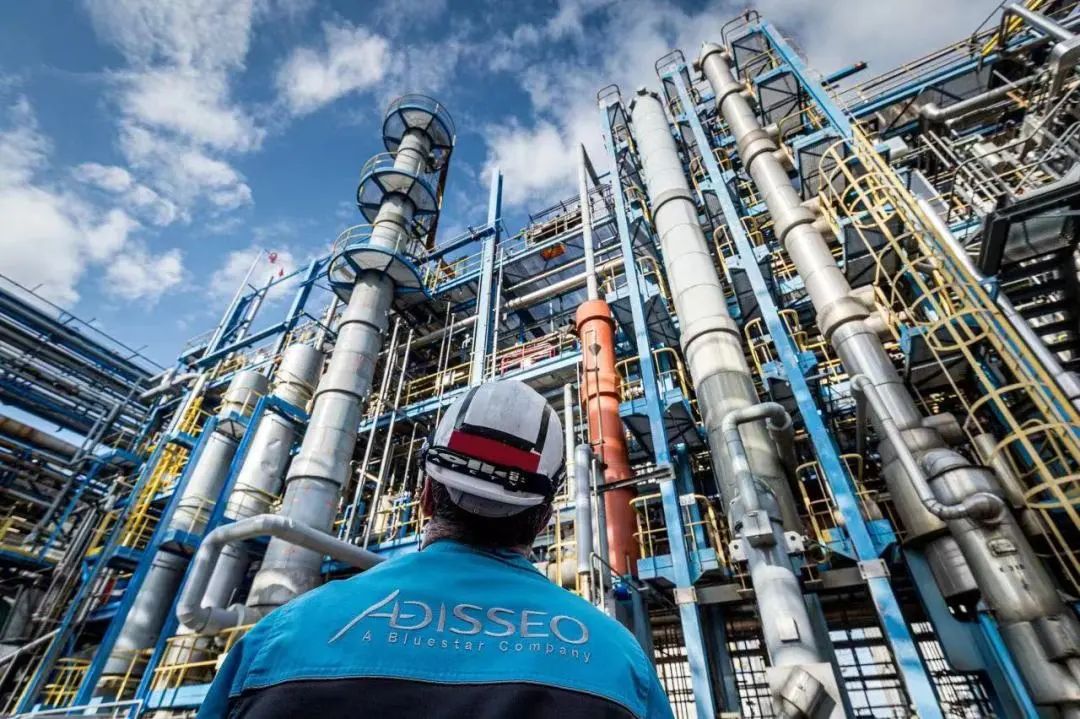 As a vanguard in global production technology, Adisseo is fervently introducing avant-garde technology and ideologies to China, championing its "China Integration Strategy" with gusto. The China R&D Innovation Center, earmarked as one of its global R&D focal points, commenced trial operations in 2022 and has seamlessly transitioned into a phase of optimal efficiency. Post the inauguration of the second-phase 180,000-ton project (BANC2), Adisseo's Nanjing liquid methionine facility has burgeoned, establishing itself as one of the world's premier liquid methionine monomer production sites with an impressive capacity of 350,000 tons annually. In a recent announcement, the company divulged plans for a RMB 4.9 billion investment to erect a state-of-the-art 150,000-ton/year solid methionine factory in Quanzhou. The momentum from the FOSIC project underscores Adisseo's accelerating industrial investment endeavors in China.
"Upon the FOSIC project's fruition, we anticipate a marked enhancement in our agility to cater to local customer demands. This initiative will not only satiate customer requirements more effectively but also spur R&D innovations tailored for the Chinese market, bolstering the competitive edge of our existing product lineup and significantly propelling the growth trajectory of specialty products within China," elucidated Wang Hao, Executive Vice President of Adisseo Greater China.