On July 23rd, the National Beef and Yak Industry Technology System unveiled a research report concerning China's beef market. The findings suggest an expected beef surplus of around 3.8 million tons in 2023. To stabilize the market, strategies to absorb this surplus or significantly curtail beef imports are imperative.
Authored by Professor Cao Jianmin, Dean of the School of Economic Management at Jilin Agricultural University, the report predicts China's beef consumption to hover around 7.2 million tons in 2023. This forecast stems from the 2019 consumption data of roughly 9 million tons, factoring in a projected downturn due to the anticipated economic slowdown in 2023.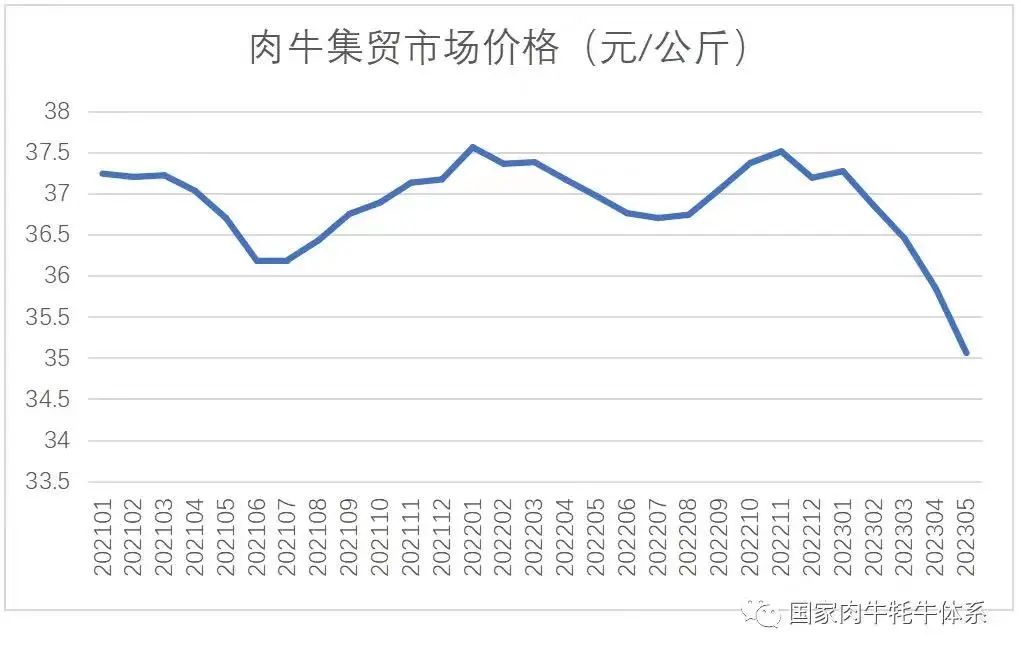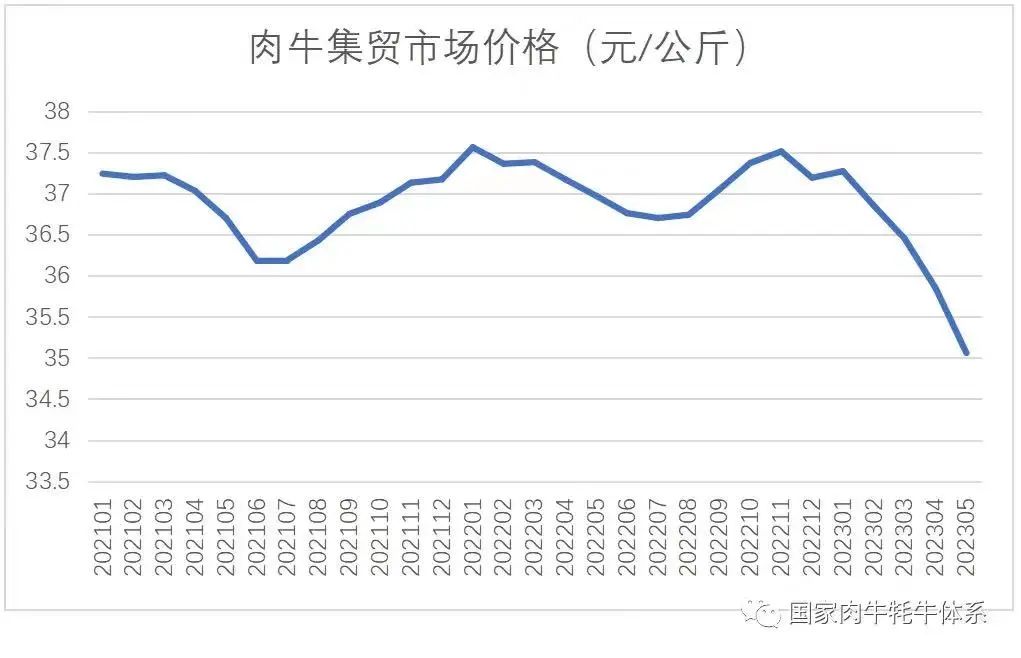 For 2023, China's beef supply is pegged at 11 million tons. This encompasses a foundational beef output of 7.18 million tons, an uptick of 1.5 million cattle from 2022, an increment from culled dairy cows, near-expiry frozen beef approximating 1.25 million tons, and a steady import of 2.68 million tons of beef, mirroring 2022 figures.
Professor Cao Jianmin opines that while live cattle prices might face a short-term dip, the decline will taper off with reduced beef imports and adjustments in domestic beef production. In the grander scheme, there remains potential for growth in China's per capita beef consumption. Given that the domestic beef supply's growth rate lags behind demand and imported beef sees limited expansion, a resurgence in beef demand is anticipated with the economic rebound and renewed consumer confidence, nudging live cattle prices upward.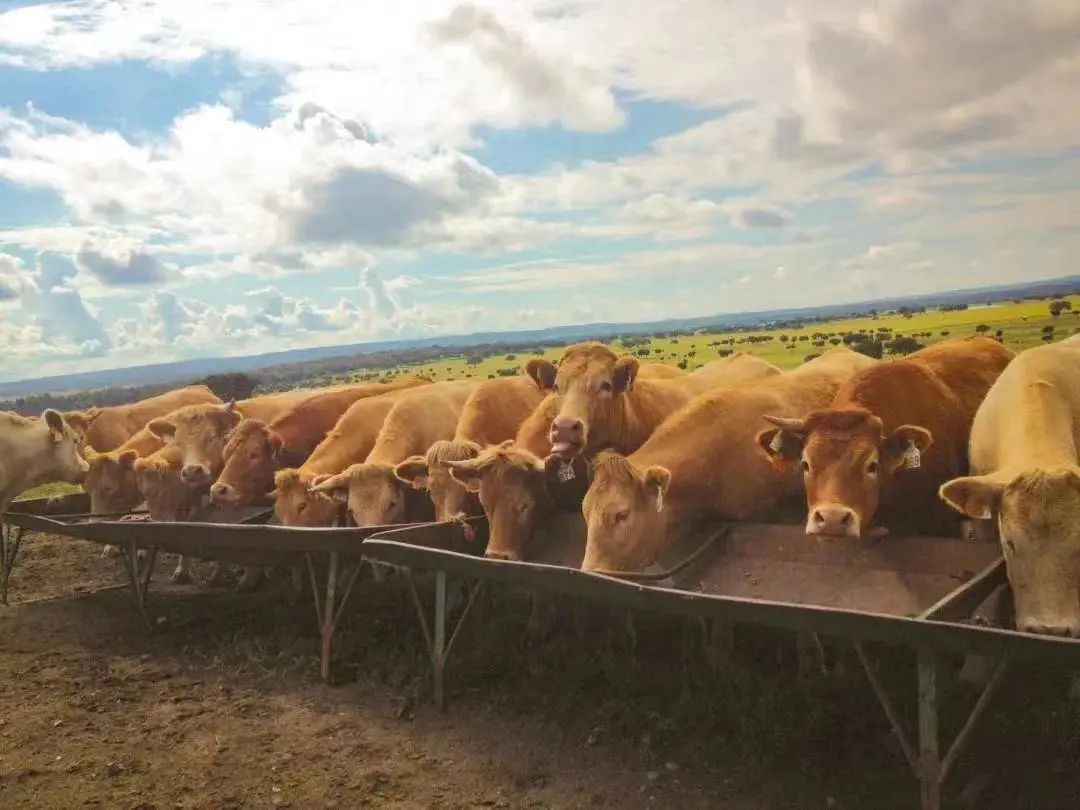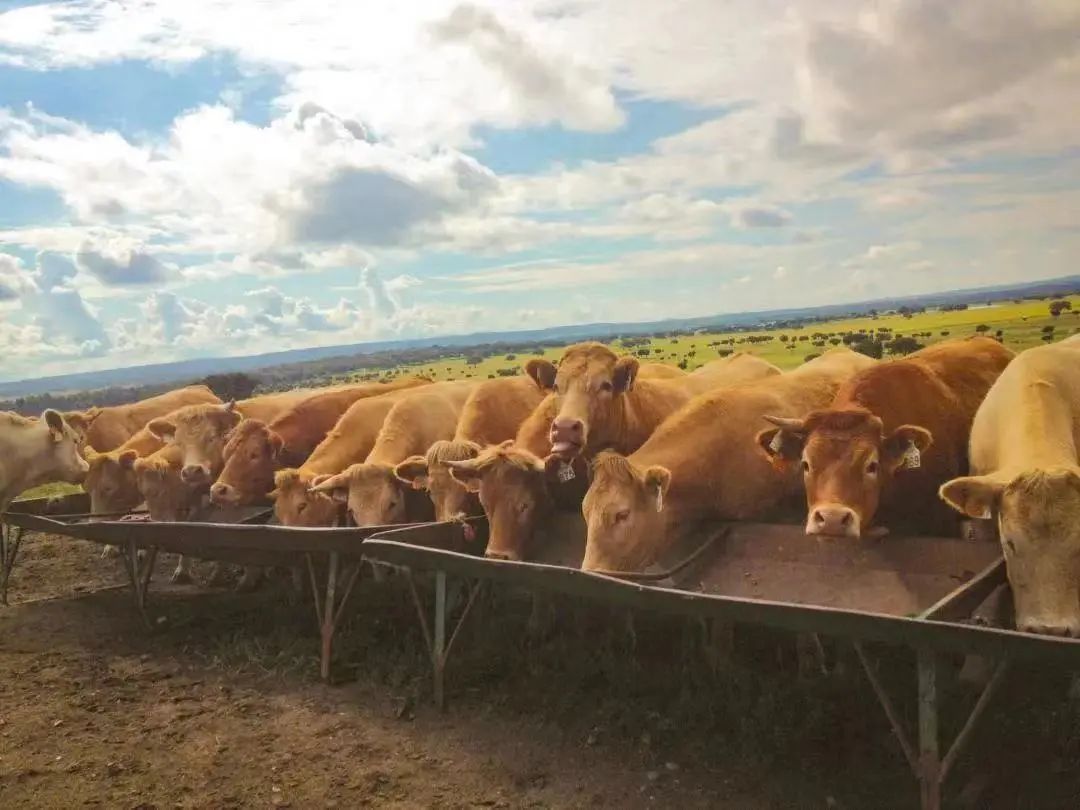 The report also underscores that from February 2023 onwards, China's live cattle prices have consistently dwindled, especially for standard beef breeds like mixed western cattle. The price slump is more pronounced in primary production regions compared to key sales areas. In contrast, premium breeds like Angus, Charolais, and Wagyu have witnessed a gentler descent.
This price downtrend has spelled losses for a majority of beef cattle breeders. Per cattle sale revenues have shrunk by 3,000-4,000 RMB relative to 2022, dampening breeders' enthusiasm.
The report attributes the ebbing live cattle prices to a transient supply-demand imbalance. On the demand front, the COVID-19 pandemic coupled with global dynamics has stymied China's brisk economic ascent, curtailing mid-to-high-tier consumption. The surge in imported frozen beef has further stifled live cattle market demand. Supply-wise, factors such as the swift culling in the dairy sector, policy-backed beef cattle breeding expansion, and the post-pandemic surge in "stockpiled" beef cattle listings have amplified live cattle availability.
In response, the National Beef and Yak System has proffered a septet of recommendations. These encompass bolstering breeding technology and managerial training, cost optimization, pioneering business models for heightened economic returns, and deepening research into imported beef's ramifications, refining early warning systems, and instituting protective measures.