Zhengbang, a big Chinese pig industry player, was deeply trapped in a loss. After selling part of the feed business, it plans to terminate some pig-raising projects to reduce loss.
According to its recent announcement, the eight fund-raising investment projects for the public issuance of convertible bonds in 2019. Another 14 of the non-public issuance of shares in 2020 have come to a standstill. After prudent consideration, it intends to terminate the above projects. The CNY 3.62 billion ($537.2 million) balance will be used to replenish its working capital permanently.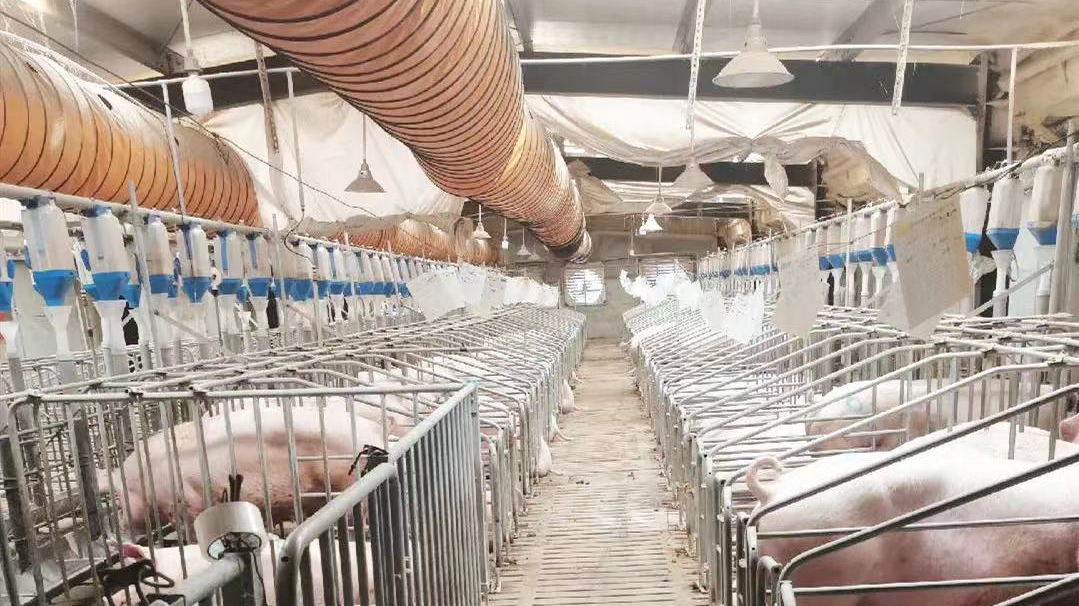 "Given the sluggish industry environment, to make good capital reserves and ensure the safety of operating cash flow, it plans to terminate the newly-built production capacity in some regions. The details will be carried out according to the current industry and the company's actual production and operation conditions," Zhengbang stated.
Reduce reproduction capacity
As of 2022Q1, Zhengbang had a total of 380,000 breeding sows. As far as is known, its breeding sow has dropped to this level as early as the end of last year.
As China's second-largest pig enterprise, it marketed nearly 15 million live hogs last year. Zhengbang still had a million breeding sows after reducing its breeding herd (breeding sows + gilts) by 600,000 head at the end of 2021Q3.
Regarding the rapid decline of the breeding sows, Lin Feng, chairman, and general manager of Zhengbang responded to "AgriPost.CN" at a business performance presentation earlier.
"This is attributed to the sharp increase of self-produced sows and the continuous decline in domestic pig prices. The company underwent a strategic transformation from rapid development to high-quality development," Lin stated. "We not only culled the inefficient sows purchased at high prices in the early stage but also further optimized the breeding herd. It will improve sows' efficiency, optimize resources, reduce costs and ensure capital security."
"To cope with the systemic risk of the market downturn, capital control is one of the current priorities. Meanwhile, the company is also continuously enhancing self-strength, trying to have a fully competitive cost advantage before carrying out large-scale production work," Lin continued.
The total cost of fattening was about CNY 20 ($2.97)/kg in 2022Q1, and the cost of pig farming after excluding four expenses was CNY 16.45 ($2.44)/kg.
Wens was a precedent
Given the current downturn in the pig market, Zhengbang is not the only pig enterprise that terminated fund-raising projects.
In mid-April of this year, Wens reviewed and approved the proposal to terminate eight fund-raising investment projects, including "Phase I of the Integrated Pig Farming Project of Chongzuo River City Wens Animal Husbandry Co., Ltd." The remaining raised funds totaled CNY 2.06 billion ($305.70 million).