After being low for more than three months, pig prices have risen for eight consecutive weeks. According to the data of Mysteel, on May 25, 2022, the DLY hybrid pig price was CNY 15.71/kg ($2.33/kg), an increase of CNY 3.61($0.54/kg) from the lowest price in April, almost 30% up.
In addition to the transport control policy issued by Guangdong on April 13 and sentiment changes, a significant reason for the rise is that the hog de-capacity is nearing the end. Practitioners are now generally optimistic about the market in the second half of the year.
Hog de-capacity is coming to an end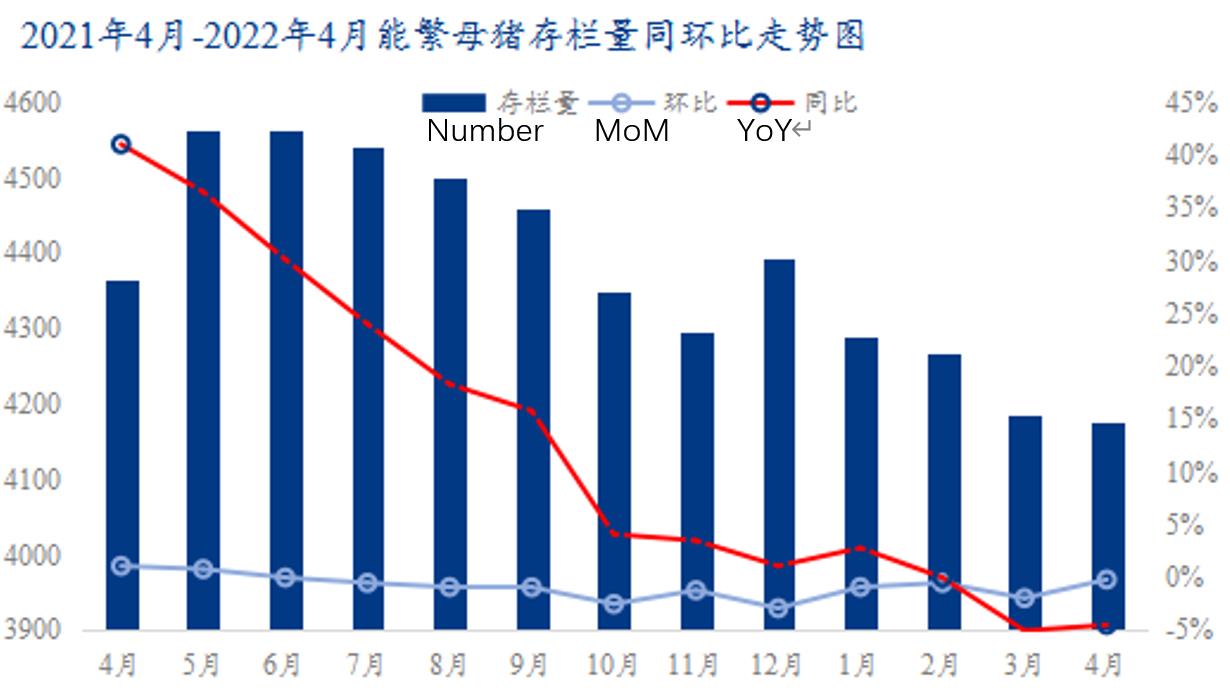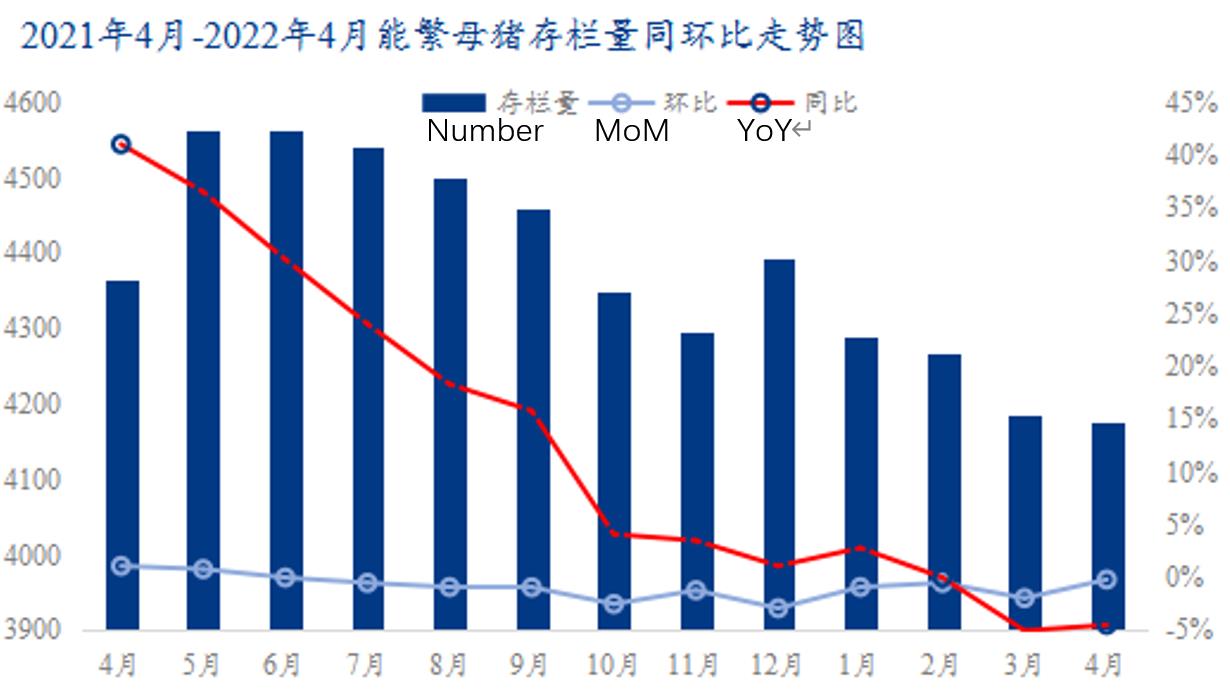 The number of breeding sows from April 2021 to April 2022
Source: Ministry of Agriculture and Rural Affairs, PRC
According to data from the Ministry of Agriculture and Rural Affairs, the number of national breeding sows in April was 41.77 million, which decreased 0.2% MoM and 4.3% YoY, and was retraced for ten months to standard capacity. The number of hogs in April decreased YoY for the first time since June 2020, which means that the de-capacity is coming to an end. Of note, the market is now in full swing. In some areas, fatteners and commercial pigs are turned into breeding sows.
The average weekly loss of self-breeding in the 20th week is CNY 112.27($16.78) per head, a decrease of CNY 60.72 compared with last week. Companies that purchased piglets five months ago started to make profits, with CNY 3.68($0.55) per head gain, ending several months of losses. This is mainly due to the rising price of commercial pigs, which has risen tremendously in the past two months. Many markets have exceeded the cost line. Besides, feed material prices have fallen. On May 24, the national average price of soybean meal was CNY 4249/ton($635.23/ton), 18.76% lower than the high point on March 22.
The hog breeding market is blessed with good news – after several months of capacity pullback, the situation of oversupply has improved. The frequent reserves by the government also make the pig price rise, expected to turn to profit in June.