Haid Group, a world leader in the aquafeed field, stated in its 2021 annual report that the R&D of its pig feed product has continued to make progress, the national production capacity layout has basically been finished, and the pig feed business is also expected to reach the industry-leading position by 2025.
In 2021, Haid Group's total feed sales reached 19.63 million tons, ranking second in the national feed industry in terms of production volume. In addition to the 860,000 tons for internal use, it achieved external feed sales of 18.77 million tons, increasing 28% YoY.
By species, it achieved external sales of 9.44 million tons of poultry feed last year, up 11% YoY; 4.6 million tons of pig feed sales, up 100% YoY; 4.67 million tons of aquafeed sales, up 21% YoY.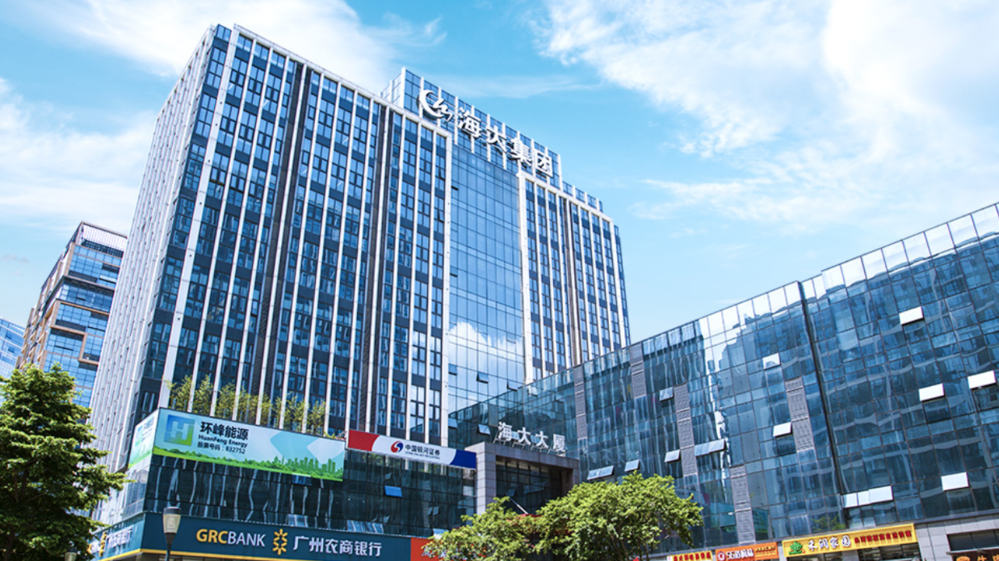 According to the China Feed Industry Association, the total output of the national feed industry grew by 16.1% YoY in 2021, with pig feed up 46.6%, poultry feed down 3.1%, and aquafeed up 8.0%.
Haid Group said that the feed business remains the golden business in the livestock farming industry and the company's core business in the medium to long term. Facing the harsh competitive environment, it is confident to reach the sales target of 40 million tons (including external use and internal use) by 2025.
Haid believes that the sluggish consumption and de-capacity will significantly pressure the company in the next few years. But from the perspective of market competition, it will bring excellent development opportunities for the company. "The harsh competitive environment will accelerate industry consolidation and speed up the exit of small and medium-sized feed enterprises. Abundant large-scale feed enterprises have dragged down the competitiveness of feed because they have been deeply trapped in farming in the past few years."

Haid Group also stated that another future-based support system for poultry and pig feed is the establishment of a service model starting from 2021, which is a long-term strategy, and the company has patience, determination, and confidence to reach the "Thousand Stations Plan" and strive to establish the competitive threshold of livestock feed in 2025.
The "Thousand Stations Plan" refers to setting up more than 1,000 service stations in five years to provide farming technology services for farmers. The main products of the service stations are animal health products and technical services.
Farming and processing business
Haid's business covers the feed and farming industries, accounting for approximately 90% and 10% of its operating revenue, respectively.
Its feed business forms a "one body with two wings" by integrating feed, fry, and animal health products to serve the farming industry. On this basis, the company has started to cultivate farming and food processing businesses in recent years.
In Monogastric farming, it is currently focusing on pig farming and intends to expand pig and poultry slaughtering gradually. In aquaculture, it has started to farm and process special aquatic products, such as raw fish and shrimp, in virtue of its high-quality fry, feed, and animal health products.
In 2021, Haid Group produced about 2 million meat pigs and achieved an operating income of about CNY 4.642 billion ($728.79 million), up 25.08% YoY. Its pig farming business adopts an integrated "self-breeding + farming community" and "company + family farm" model.
However, Haid mainly focused on the construction of the farming team in the early stage, its breeding system has not been fully established, and its live hogs for slaughter in 2021 were mainly fattened by purchased piglets. The business lost CNY 896 million ($140.67 million) for the whole year.
This has seriously dragged down its overall performance. Haid Group achieved operating revenue of CNY 85.999 billion ($13.50 billion) last year, up 42.56% YoY; Net profit was CNY 1.596 billion ($250.57 million), down 36.73% YoY. If excluding the pig farming business, the caliber of its net profit was up 32.97% YoY.