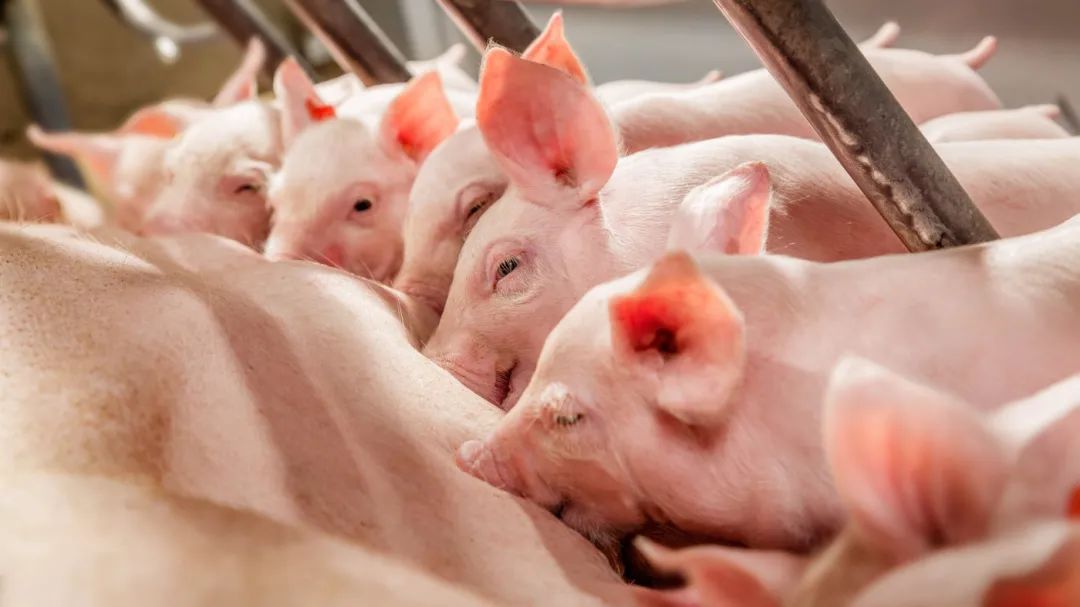 Wens was overtaken by New Hope according to 2021 Q1 change in ranking of China's hog production enterprises
Wens, firmly seated on the "throne" of China's largest pig farming enterprise for many years, has been surpassed by both Muyuan and Zhengbang in 2020. Additionally, according to the latest data from this year's first quarter, Wens hog production was also defeated by New Hope, moving down to the fourth place in China.
According to statistics compiled by AgriPost.CN, the hog production volume for the top four pig enterprises in China in the first quarter were 7.72 million of Muyuan, 2.58 million of Zhengbang, 2.28 million of New Hope and 2.1 million of Wens, with year-on-year increases of about 201%, 146%, 177% and -7% respectively.
However, according to the average selling price of commercial hogs in March, Wens still had the leading position reaching USD 3.99/kg (CNY 26.20/kg), followed by Zhengbang at USD 3.79/kg (CNY 24.86/kg), New Hope at USD 3.58/kg (CNY 23.50/kg) and Muyuan at USD 3.54/kg (CNY 23.21/kg).
Regarding Wens' slump, the company's explanation is that "preliminary pigling input decreased."
Mei Jinfang, secretary of the board of directors, revealed in the recent online roadshow for the issuance of convertible bonds that the capacity utilization rate of the company's pig products was 77.18%, 74.10%, 58.12% and 29.02% in 2017-2019 and January-September 2020.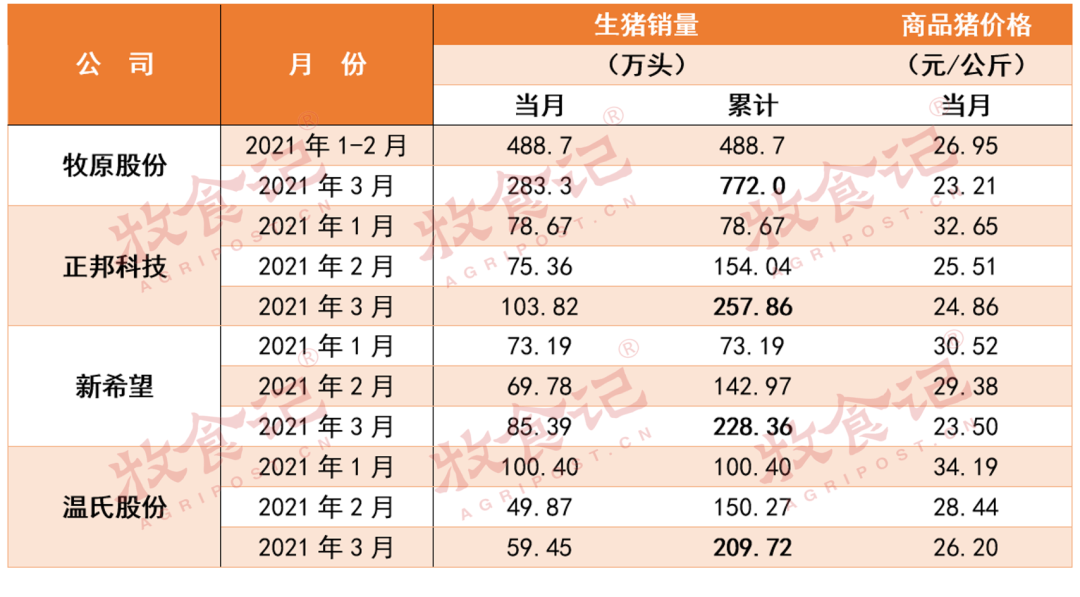 The reduction of pigling input is largely due to the loss of sow production capacity.
Mei Jinfang has said that in the first quarter of this year, the company has about 1.1 million breeding sows and about 500,000 gilts. It is estimated by the end of this year, the breeding sow population will reach about 1.8 million and gilts about 800,000.
Wens revealed in August 2020 that the number of breeding sows at the time was 1.1 to 1.2 million, and was expected to reach the target of 1.7 million by the end of 2020.
By comparison, Muyuan had 2.846 million breeding sows in stock at the end of March 2021. Zhengbang had 1.23 million breeding sows and 810,000 gilts at the end of January this year after a significant cull. New Hope also had 1.1 million breeding sows at the beginning of March.
In the aforementioned online roadshow, some investors said that Muyuan had seized this round of African Swine Fever dividends through the binary sow backcross breeding model.
Why has Wens not quickly adopted this breeding model? Chairman Wen Zhifen responded, "We have adopted this breeding model."