China's listed pig-producing companies have recently released their sales reports for June. These reports reveals that there are subtle changes in China's pig market landscape in the first half of 2022. Aonong Bio, which made the top five in terms of pig sales, is undoubtedly the biggest dark horse.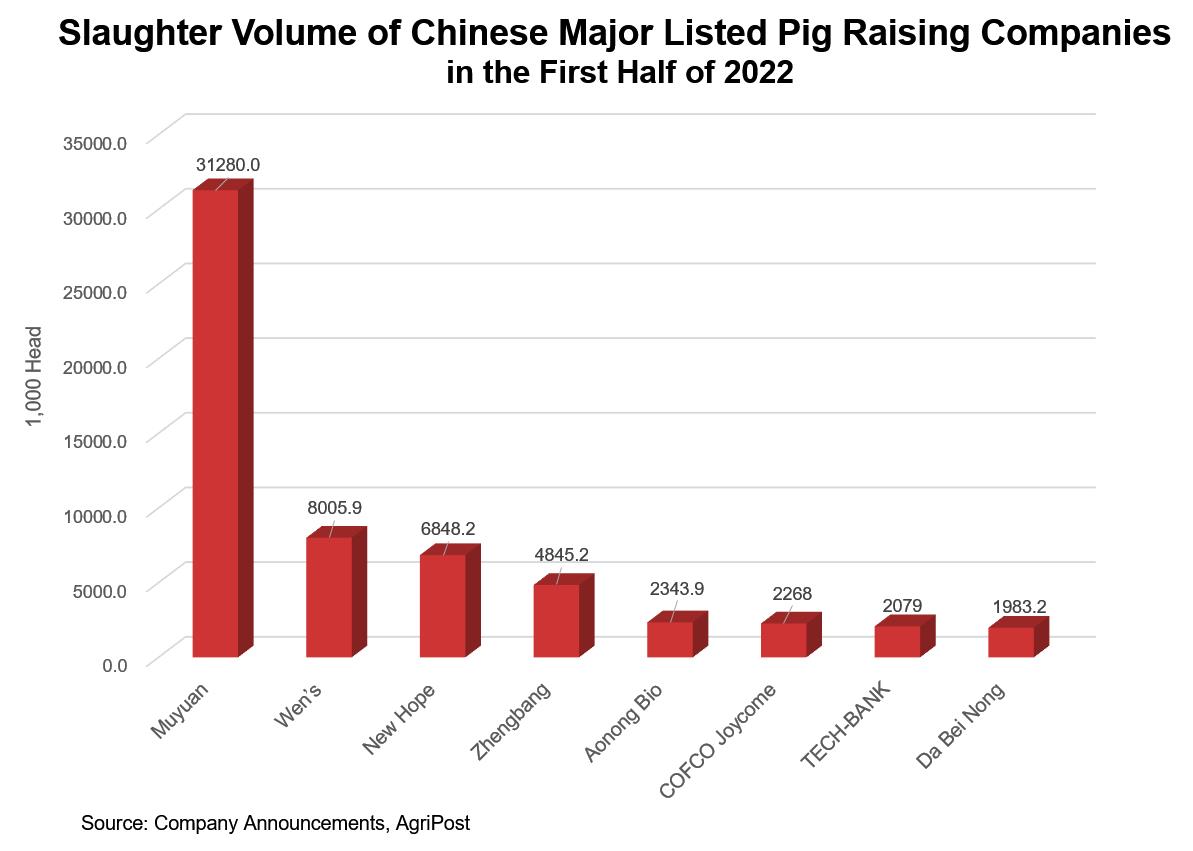 Aonong Bio announced that in the first half of 2022, the company sold a total of 2,443,900 hogs, a year-on-year growth of 86.14%, making it the 5th listed company after Muyuan (31,280,000 hogs), Wen's (8,005,900 hogs), New Hope (6,848,200 hogs) and Zhengbang Technology (484,500 hogs).
Aonong Bio has overtaken TECH-BANK (2,079,000) and Da Bei Nong(1,983,200) consecutively compared to its 2021 ranking in pig sales. The latter two companies have also been surpassed by Hong Kong-listed COFCO Joycome (2.268 million).
Zhengbang Technology has also experienced a change of seating. After two consecutive years of being honored as the sector's "second" producer, the company's ranking dropped to the fourth, with the continued decline in the average market weight of commercial pigs slaughtered to only 75.49 kg/head in June 2022.
Aonong Bio's Goal
It is reported that Aonong Bio currently has about 350,000 sow spaces and its actual inventory of breeding sows and gilts has exceeded 340,000 heads. The company is planning to increase the number of sow spaces to 370,000-380,000 by the end of this year, aiming to achieve the goal of marketing 10 million hogs.
The company has set the finishing goals for this year and next year at 5.5 million heads and 8 million heads respectively. It plans to realize a 50% and 75% utilization of finishing facilities in 2022 and 2023 and reach full production in 2024.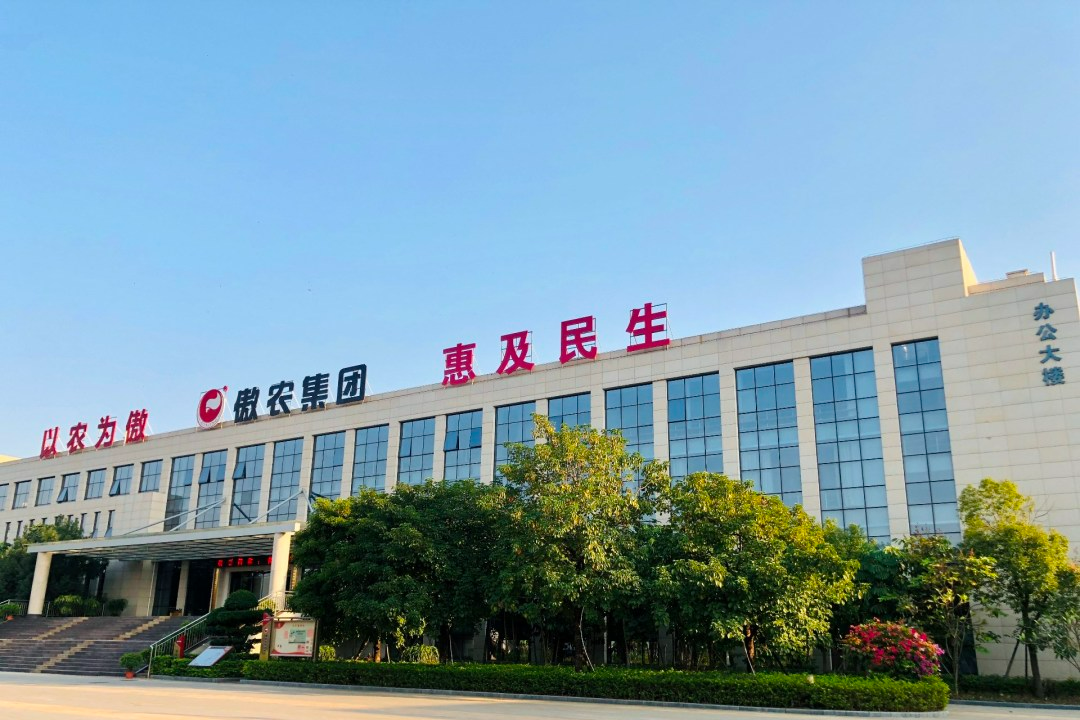 The company revealed that the current weaning cost of piglets is about $ 63.8/head. As the company progresses in sow unit utilization and early-stage adjustment of sow herd structure, it expects to bring the weaning cost down to about $ 56.38/head.
Aonong Bio admitted that the company failed to deliver satisfactory performance last year due to its late and bumpy start in finishing business. The company has since made a few adjustments, including distributing finishing sites around sow farms and allocating more resources to top-performing teams. The company's goal is to bring the finishing cost down to $ 2.37/kg by the end of this year and early next year.
The company also revealed that it has no plans for expansion after completing its goal of producing 10 million market pigs. It may consider extending the business to the terminal slaughtering and food processing.