With the development of China's economy and the improvement of national living standards, the overall size of the dairy industry continues to expand, with total profits of the industry rising from CNY 18.01 billion(USD 2.65 billion) to CNY 39.49 billion(USD 5.81 billion)from 2013-to 2020.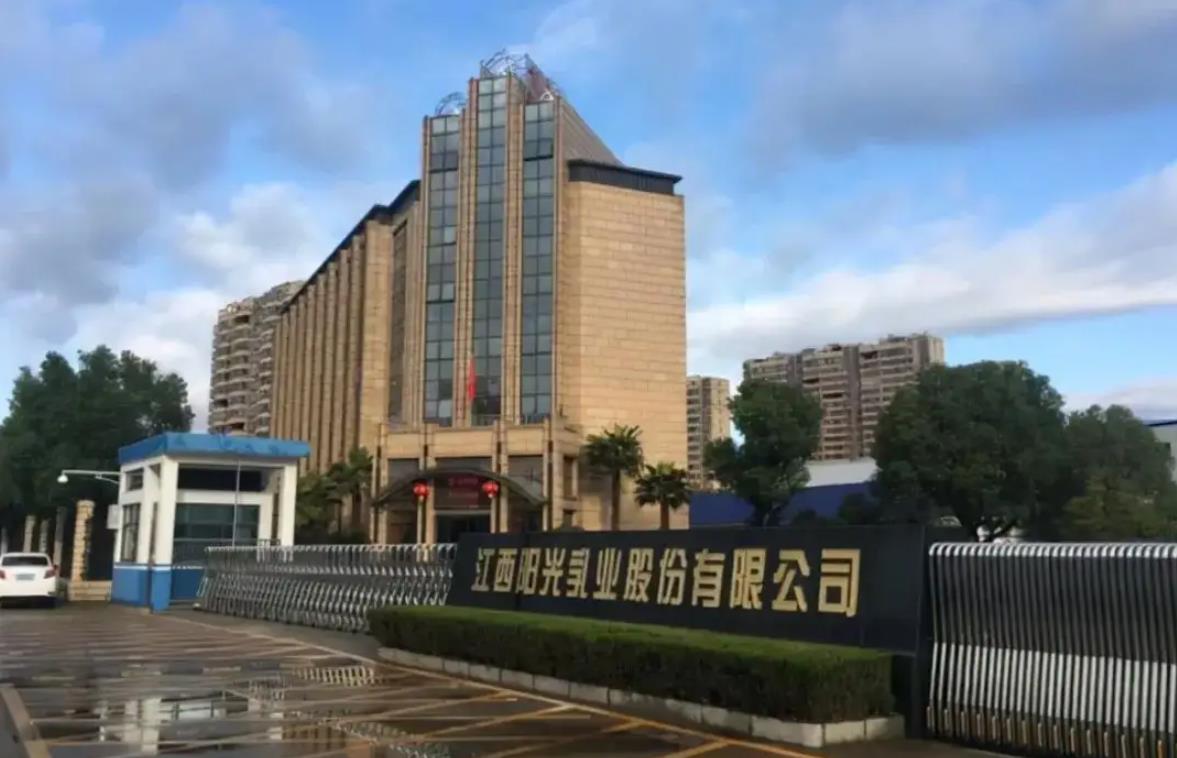 Data from the China Dairy Statistics 2020 shows that the seven dairy companies at the head of 2019 occupy 59% of the national market share, while the remaining 500-plus dairy companies share the remainder of the market. The dairy industry has formed a stable competitive landscape.
Recently, Sunshine Dairy (001318. SZ) made its initial public offering of shares. According to the prospectus, Sunshine Dairy, established in 2008, is a regional dairy industry rooted in Jiangxi Province. It radiates to the markets of Hunan, Anhui, and other nearby provinces.
Sunshine Dairy focuses on the R&D, production, and sales of dairy products and dairy beverages, with chilled dairy products as the main products. In 2019-2021, Sunshine Dairy achieved operating revenue of CNY 543 million(USD 79.99 million), CNY 523 million (USD 77.04 million), CNY 631 million (USD 92.96 million), attributable net profit of CNY 104 million(USD 15.32 million), CNY 105 million (15.47million), and 136 million (20.04 million). Sunshine Dairy's revenue mainly comes from its primary business – dairy products and dairy beverages – which account for over 99% of its total revenue.
By product category, dairy products are Sunshine Dairy's primary source of revenue. The revenue of this business during the period was CNY 469 million(USD 69.09 million), CNY 467 million(USD 68.8 million), and CNY 570 million(USD 83.97 million). This accounted for 86.39%, 89.46%, and 90.61% of the company's primary revenue, respectively. During the same period, the revenue of dairy beverages was CNY 73.06 million(USD 10.76 million), CNY 54.54 million(USD 8.03 million) and CNY 59.0691 million(USD 8.7million), accounting for 13.46%, 10.44%, and 9.39%, respectively.
Sunshine Dairy's revenue is concentrated primarily in Jiangxi Province in terms of region. The company's revenue from this province accounted for 98.42%, 97.79%, and 96.84% of the total revenue. Among them, Nanchang, the capital of the province, is the top priority for Sunshine Dairy, with revenues from this region accounting for 56.09%, 56.28%, and 55.09% of the total revenues during the period.
The external reason for Sunshine Dairy's difficulty in achieving breakthrough growth is that the industry may not be in an era of high growth.
Data shows that from 2015 to 2020, China's UHT milk sales volume and sales were 7.32 million tons and CNY 94.106 billion (USD13.86 billion). The compound annual growth rate was about -0.6% and 2.6%. During the same period, China's chilled milk volume and sales were 1.55 million tons and 36.09 billion(USD 5.32 billion), corresponding to a compound annual growth rate of about 4.9% and 9%.
Given that the market share of the top two players in the UHT dairy sector is close to 80%, a typical double oligarchy was formed in China. The competition in the chilled dairy sector is relatively low for dairy companies. However, chilled dairy products have a short shelf life and limited transportation radius, so there are natural barriers to national expansion.
The top players in the chilled dairy market, Bright Dairy (600597. SH), Sanyuan (600429. SH), and New Hope Dairy (002946. SZ), have failed to grow into national giants after years of development. These three companies had a market share of 12%, 9%, and 6%, respectively. In 2019, these top 3 had a market share of 27%, which was almost unchanged from 2015.